Delicious recipes.
Cocktail recipes and more to follow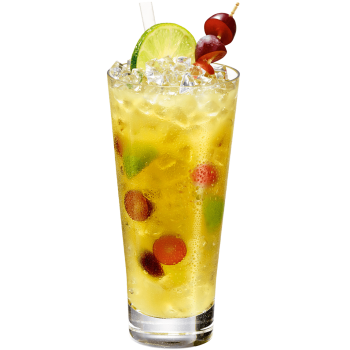 Non-alcoholic
Passioned Cooler
So cool that even Chuck Norris gives the alcohol a miss.
Ingredients
2/8 limes
6 seedless red grapes
2 cl passion fruit syrup
5 cl Lattella passionfruit
Preparation
Crush the limes and grapes in a glass. Stir well with crushed ice in a glass.