Delicious recipes.
Cocktail recipes and more to follow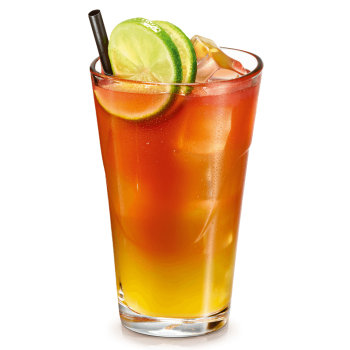 Lalotiki
It's already knocked the guys from Alkbottle, KISS, and Rammstein of their feet.
Ingredients
2 cl whiskey
2 cl tequila
2 cl vodka
2 cl Triple Sec
2 cl Amarena cherry juice
Top up (ca. 6 cl) with Lattella mango
Preparation
Gently stir all ingredients except Lattella mango together in a long drink glass with ice. Top up with Lattella mango. Garnish with two slices of lime.