Delicious recipes.
Cocktail recipes and more to follow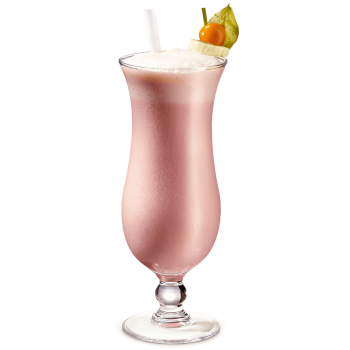 Non-alcoholic
Banerdella
As rich as a 5-course menu - as casual as only a Rocktail can be.
Ingredients
1/2 banana
10 cl Lattella strawberry
2 cl almond syrup
2 cl cream
Preparation
Blend with crushed ice in an electric mixer into a smooth drink. Pour into a long drink glass, decorate with banana slices and physalis.