Lattella Light
Lattella light particularly delights nutrition- and body-conscious consumers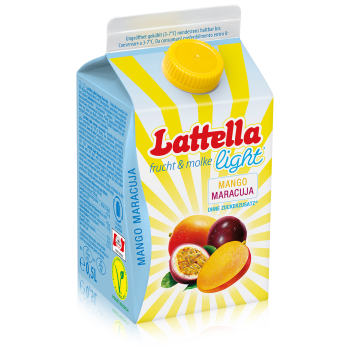 Lattella Light
Mango Passion Fruit
The Indians say the mango has mental powers – that would explain such cleverly constructed wonders of the world like the Taj Mahal. What's also ingenious is when the delicious mango meets the fruity passion fruit. Connoisseurs will quickly get a good idea: they drink their Lattella immediately.
The taste of mango is pleasantly sweet and highly aromatic.
Passion fruit has a refreshingly sweet and sour taste and a particularly exotic aroma.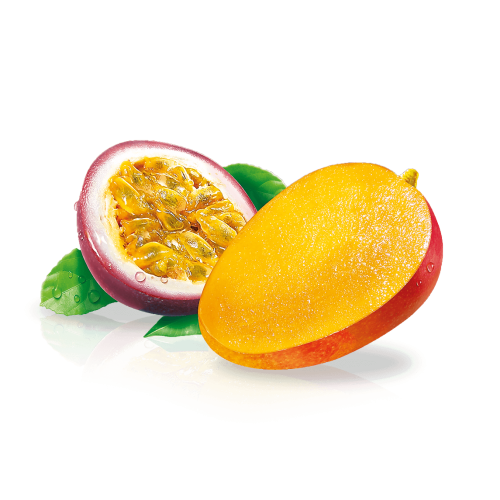 Nutritions
Nutritional value per 100 ml

| | |
| --- | --- |
| energy value | 90 / 21 (kJ / kcal) |
| fat / of which are saturated | <0,5 g / <0,5 g |
| carbohydrates / of which are sugar | 4,5 g / 4,5 g |
| protein | 0,6 g |
| salt | 0,11 g |